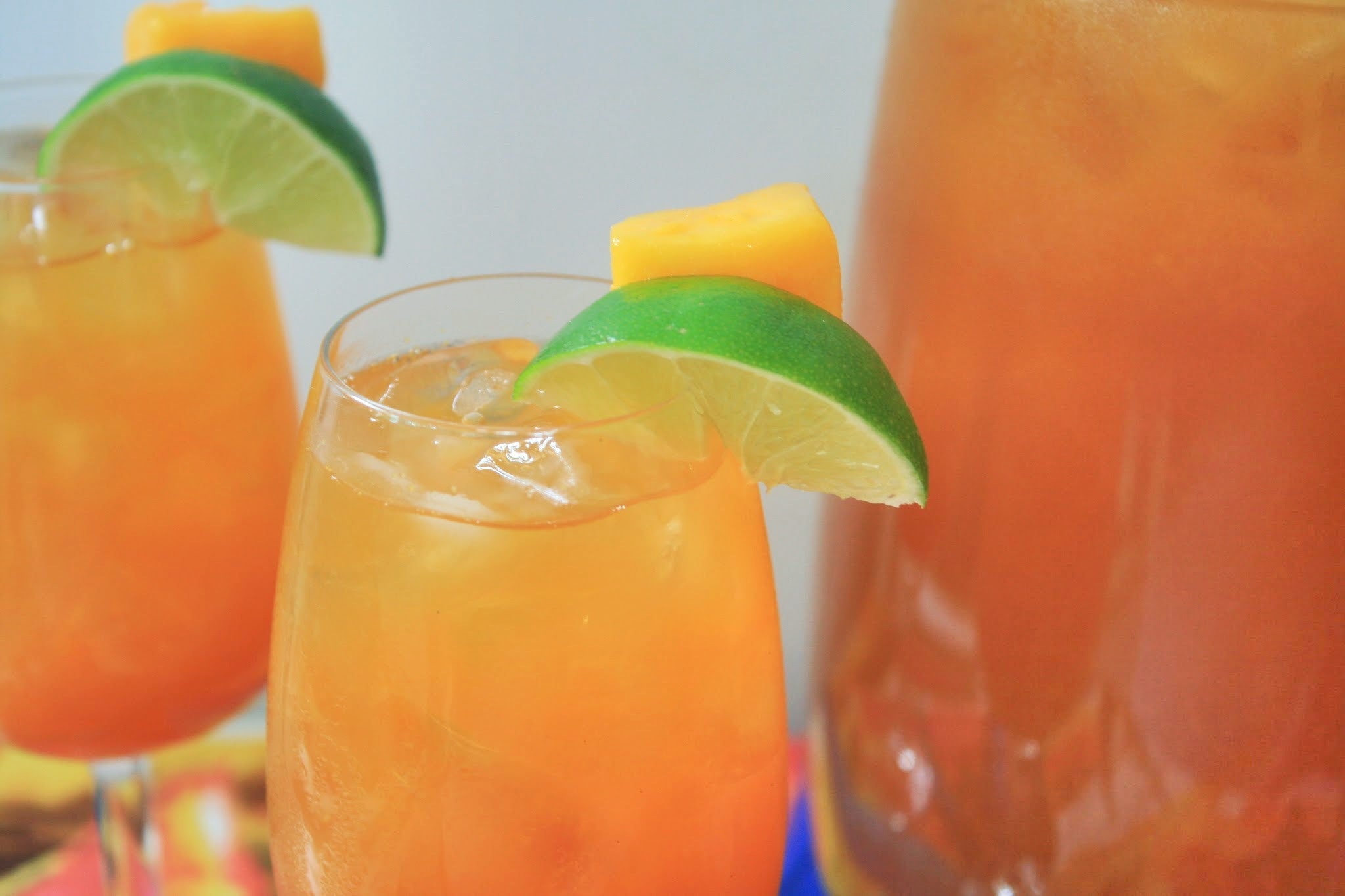 Mango Iced Tea Recipe
Directions:
Heat first quart of water in a sauce pot.
Peel and chop mango, and add to hot water.
Bring to a simmer, and let simmer for five minutes
Add tea bags and let steep for five minutes or more
Strain into a pitcher or jar
Stir in truvia or sugar
Add remaining three quarts of water
Refrigerate
.
Lookbook Gallery