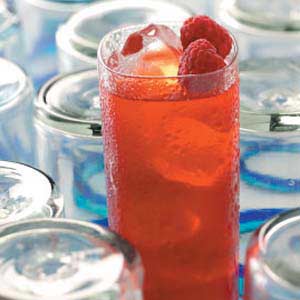 Offering your guests a perfectly refreshing beverage in this summer
What is in:
White tea, safflowers with champagne flavor and red raspberry flavors.
Portion size
2 servings
INGREDIENTS:
1 tbs TEAliSe White Champagne Raspberry
300ml Hot Water
Sugar
INSTRUCTION:
In large teapot or bowl, steep 1 tbs TEAliSe White champagne Raspberry tea in 300ml hot water for 3 to 4minutes.
Add the sugar to the hot tea and stir constantly until the sugar dissolves
Remove the tea
Let cool to room temperature about 30 minutes
Refrigerate until cold, about 2 hours.
Serve with ice cubes
* For the sweetener, you can use honey, maple syrup.
* If you prefer your tea stronger, use more tea. Allowing tea to oversteep will bring out the tannic and make it bitter
Lookbook Gallery