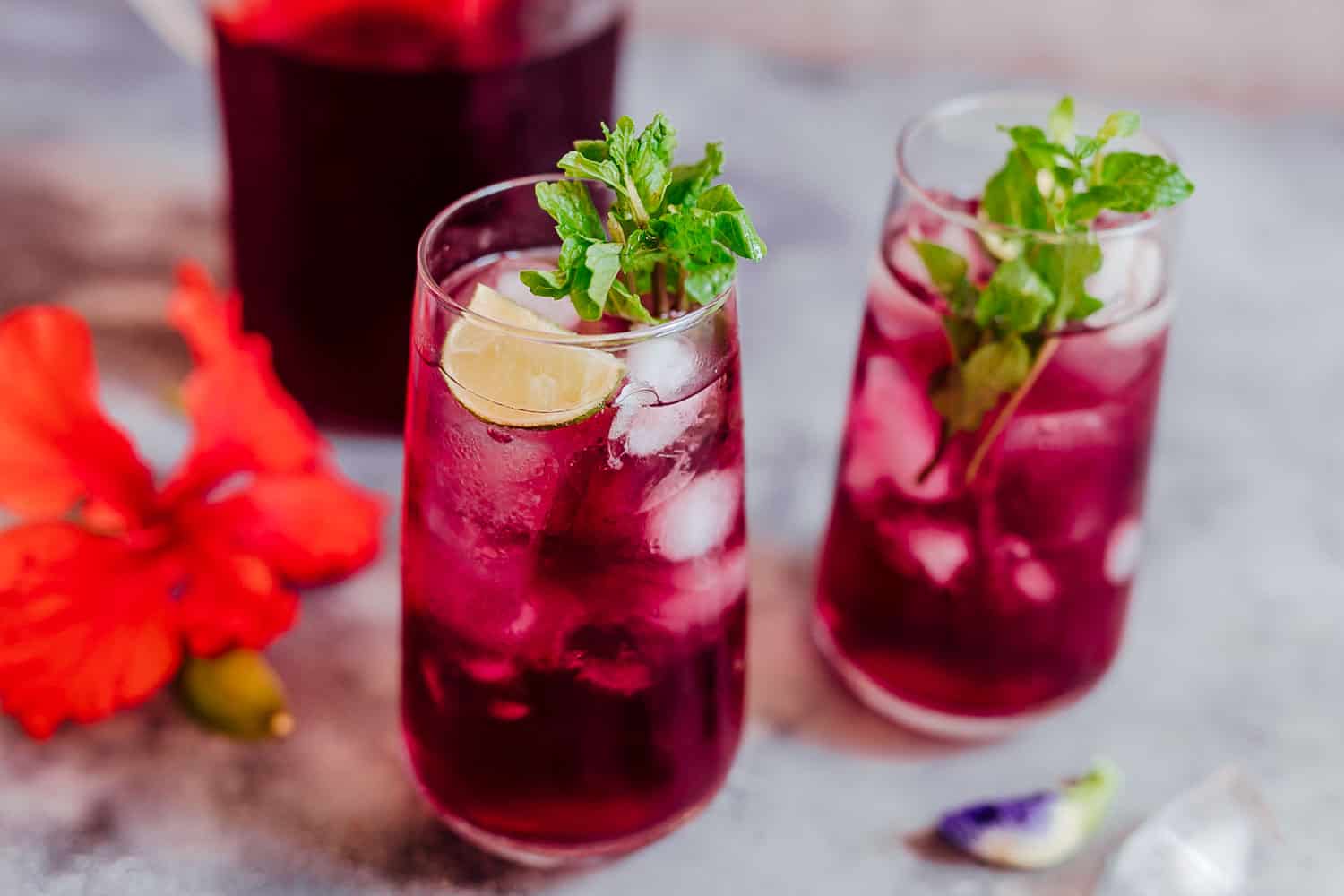 Hibiscus Tea
Hibiscus tea is ruby red in color and has a sour taste. It can be consumed hot or cold depending on your preference and low in calories, caffeine- free.
Health benefits of hibiscus tea
Blood Pressure
Hibiscus tea has been found to be potentially as effective as a leading blood pressure drug. Hibiscus tea lowered in people at risk of high blood pressure.
Cholesterol and Triglycerides
Hibiscus tea help with dyslipidemia manages their cholesterol and high triglycerides.
Nutrition Facts:
Servings: 1.0 Cup

| | | | |
| --- | --- | --- | --- |
| Calories | 88 | Sodium | 7mg |
| Total Fat | 2g | Potassium | 21mg |
| Saturated | 1g | Total Carbs | 18g |
| Polyunsaturated | 0g | Dietary Fiber | 1g |
| Monounsaturated | 0g | Sugars | 14g |
| Trans | 0g | Protein | 1g |
| Cholesterol | 0mg |   |   |
| Vitamin A | 14% | Calcium | 0% |
| Vitamin C | 72% | Iron | 113% |
*Percent Daily Values are based on a 2000 calorie diet. Your daily values may be higher or lower depending on your calorie needs
Lookbook Gallery