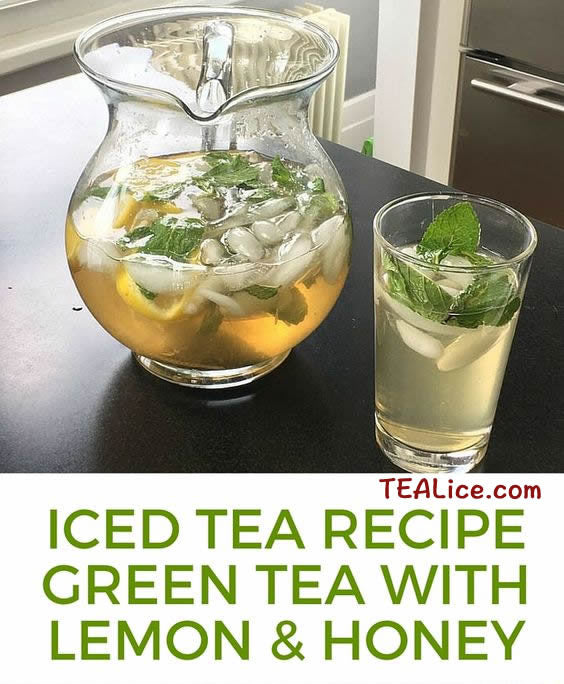 Make a perfect Iced Green Tea, Sweetned by honey and favored by Lemon.
Ingredients
4-5 tea bags of your favorite green tea (depends on how strong you like your tea)
1 lemon sliced
1 cup fresh mint leaves
1 tablespoon honey
ice for chilling and serving
Directions
Boil water.
Pour boiling water into pitcher with honey.
Add tea bags to water and steep in a container that can stand high heat and chilling.
Add sliced lemons. The rounds will pop up to the top. It's quite pretty–you might even want to take a photo
Once the tea has cooled a bit, add mint leaves.
Bring to to room temp or cooler and add mint leaves.
Serve over ice.
Enjoy!
Lookbook Gallery