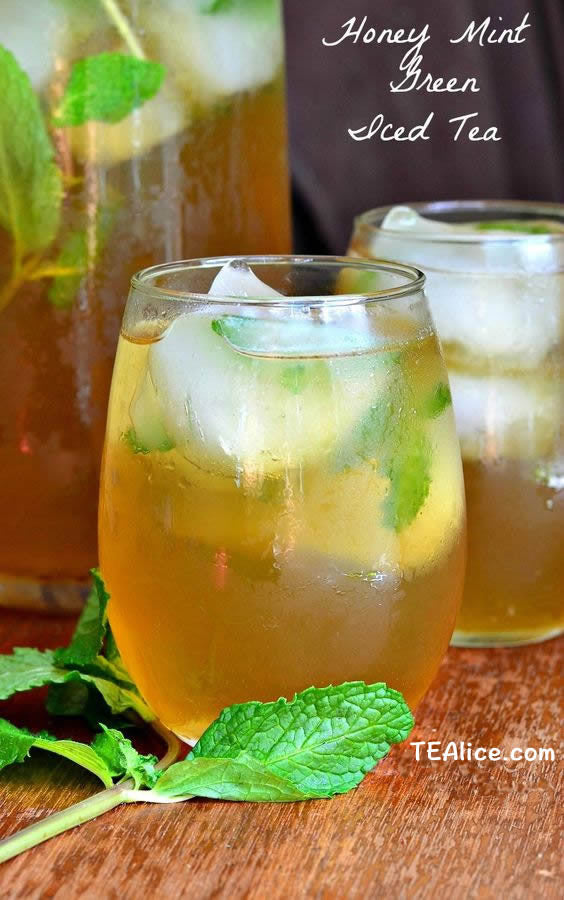 Refreshing iced tea made with green tea, sweetened with honey and flavored with fresh mint. 
Ingredients
7 cups water, divided
1/4 cup honey
5 bags green tea
6 sprigs fresh mint, plus more for garnish
Ice
Instructions
Boil 2 cups of the water and pour into a large glass pitcher. Add the honey, tea bags, and fresh mint and stir. Steep for 10 minutes.
Remove the tea bags and mint. Add 5 cups ice cold water. Serve over ice and garnish with more fresh mint.
Lookbook Gallery